Green Yachts started the refit of Wally Yachts 80ft in November 2011 , the yacht has been delivered in 2012 afther several modifications in terms of layout and materials. The guest cabin has been modified with a new layout, more confortable and with more space for guests. Master cabin has a new decor with use of natural materials, new low consumption light system, new eco fabrics has been installed onboard in all cabins. The exterior of the yacht has been strongly changed thanks to the new wood-sustainable-teak used to cover all the deck. A special structured layer system allowed us to create a perfect resistance for the new teak surfaces that are realized in triple curves. All windows has been modified with use of special films to reduce the interior heating, reducing use of air conditioning.
Specification of Wally Yachts 80ft :
• Length: 24.00 m
• Beam: 5.96 m
• Draft: 4.50 m
• Displacement: 33.5 t.
• Max Speed: 13 kn
• Crew: 3
• Guest Beds: 6
For more information Contact us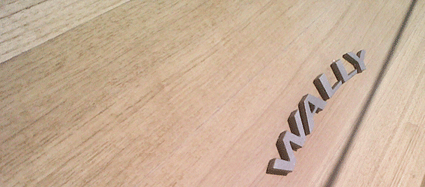 The informaton shown in this website has no contractual value, the data in this website are to be considered as preliminary and for information only. We reserve the right to change our products , data and info without any notice.