This pleasure yacht has been designed with the intended to be as environmentally friendly as possible. It achieves this goal by using a hybrid propulsion system and being made entirely of eco-friendly materials.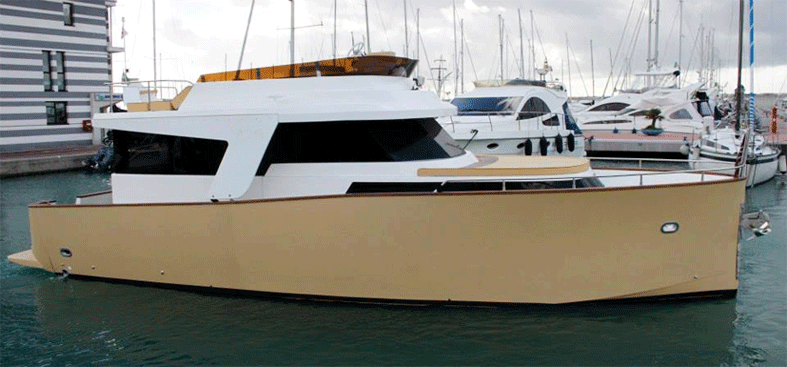 The boat has a classic style design but the surfaces are similar to a molded body of a modern car. Streamlined and defined. All interiors are made of selected eco-friendly materials, natural fabrics, paints without solvents, wood from selected and authorized plantations.

A large living room greets visitors on board, an area with lot of light thanks to the large windows that allow a full panoramic visibility.

Wheel house and kitchen are willing to bow, where you enter the lower area. Here are two cabins, one forward with two beds and a convertible double cabin aft, between the two cabins a practical bathroom with shower.

All electrical systems are designed to minimize power consumption.Green Yachts Zero 33 is the boat for those who like to yachting in zero emission.

Specification of the Green Yachts Zero 33:
• Length: 9.99 m
• Beam: 3.60 m
• Draft: 0.85 m
• Displacement max: 4500 kg
• Endurance with Combustion low emission engine: 40 hours at 11 kn
• Max Speed: 18 kn
• Fuel: 600 lt
• Water : 150 lt
• Persons onboard: 8
• Beds: 6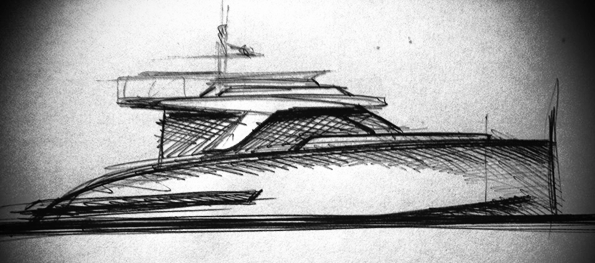 For more information Contact us

The informaton shown in this website has no contractual value, the data in this website are to be considered as preliminary and for information only. We reserve the right to change our products , data and info without any notice.